Questions You Must Ask Before Hiring a Commercial Construction Company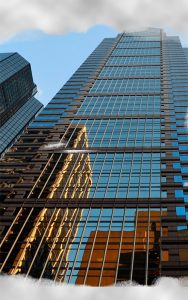 Commercial construction projects are usually a major investment of time and money. Not only that, if there are long delays or problems, whole communities can be impacted. To ensure your project is completed safely and on time, there are some questions you can ask companies before you hire them.
What is your specialization?
Many construction companies specialize in the types of projects they do. So while a company may be willing to build your shopping mall, if all or most of their experience is in high-rise construction or manufacturing facilities, they may not be your best option. There are also commercial construction companies with more diverse portfolios, and if they've completed projects similar to yours, they can be a great choice. The key is to make sure you hire the right company for the right job.
What have you done?
When it comes to predicting good outcomes, a company's track record is usually the best indicator. Reputable companies typically have satisfied clients willing to talk to you about their experience, so don't be afraid to ask for references. You can also visit a company's previous projects to assess their craftsmanship first hand. Do you like what you see? If so, there's a good chance you'll like what they do for you, too.
How do you estimate costs?
Many people think that the commercial construction company with the lowest bid is the right choice, but this isn't always the case. It's true that busier companies can often get better deals on supplies, and they may pass those savings on to clients. However, this isn't always why a bid is lower. Some companies give a best-case-scenario estimate for every job, which can result in unexpected costs later. An experienced company is more likely to work with you to find out about your project's special needs and challenges in order to give you a more accurate estimate.
Selecting the right construction company may be the most important step in realizing your commercial project. Use these questions as a starting point for making sure you hire the best company for your needs.