3 Reasons To Use Natural Stone Tiles for Home Renovations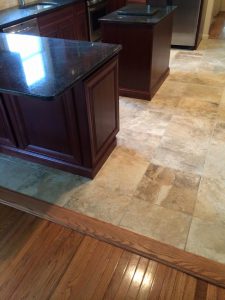 Tile work is one of the key considerations of your home renovation project. There are such a wide range of products on the market and so many styles and materials to choose from, that it can be helpful to narrow down the options. Here are three reasons why natural stone tiles are a great choice for your home renovation.
The aesthetic aspect of this type of tile is one of the top reasons homeowners choose it consistently for their remodeling projects. Natural stone is available in a beautiful array of types that can suit any interior design motif and can work with any budget. In tile work applications, natural stone options include travertine, marble, slate, granite and limestone, each with their own unique properties and patterns. Finishes can be rough or smooth, shiny or matte, and colors range across the spectrum.
When it comes to choosing materials to use in a home renovation project, a major consideration is durability. The lifespan of a particular material is important, especially in high-traffic areas of the home where tile is used in flooring applications. Natural stone tile is a great choice in terms of durability, because it is naturally strong and long lasting. In terms of their practical and everyday usage, another benefit is that these types of tiles are generally easy to keep clean and maintain.
Some tile work materials are limited in their applications to either indoor or outdoor use only. Another benefit of natural stone tile in is that it can be used either inside the home or in outdoor hardscaping projects. Since it comes from the earth, this type of tile is naturally weather resistant. Bringing it indoors adds a touch of nature to interior spaces.
Natural stone tile is an excellent choice for a wide range of home remodeling projects. Choosing which type to use in your tile work just may be one of the most enduring decisions you make in your home renovation.