How To Know When Your Kitchen Needs an Upgrade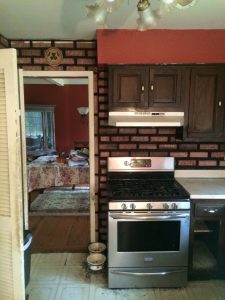 The kitchen is the focal point in any home. It is no longer the room just for cooking and eating. It also provides space to do homework, for friends to gather and to spend quality family time. It is easy to feel comfortable in your kitchen and to think that it functions adequately for your needs. But truthfully, a kitchen remodel could provide many benefits for the efficiency of the room.
One way to know that it is time to make some changes to your kitchen is if it feels crowded. Whether it is because there is not enough counter space to handle appliances that have been acquired over the years or your family has expanded and outgrown the room, a renovation can help to expand the space. You can sit down with a contractor to determine various options that could give you more storage space or open up the room to make it feel bigger.
Another reason you may need to consider a kitchen remodel is if it has become outdated. Kitchen appliances that no longer function properly, peeling wallpaper or scratched cupboards can all be signs of the room being past its prime. New appliances can save you time in the kitchen as well as money on energy bills because of their efficiency. Furthermore, a fresh coat of paint, new cupboards and custom countertops can all brighten the room and make it feel more inviting. Old kitchens also tend to be susceptible to mold and mildew. A full renovation can be a solution to this problem and a way to prevent future mold issues.
If you are looking to sell your house, investing some money into remodeling the kitchen can have major rewards. Buyers prefer to purchase homes that are move in ready. This includes a kitchen that is updated with new appliances, fresh paint and an open layout. It might seem counterproductive to pay for a kitchen remodel when you are planning on leaving it, but you can sell your house for a much higher price if it has an updated kitchen. An experienced contractor can give you advice on simple improvements that will give you the highest return.
A kitchen remodel can provide more than just improving the aesthetics of the room. With the help of a professional, you can make changes to your kitchen that make it more functional and efficient for how you and your family uses the space. These renovations will also increase the overall value of the house.