Fix-Up Tips to Boost Your Business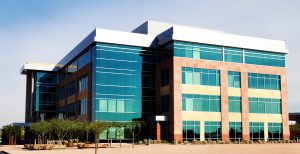 If your bottom line is starting to sag, and you suspect your business space is turning customers off, it might be time to start thinking about some necessary remodeling. A nice-looking building can be an invitation for customers to do business with you. Not only that, but a pleasant work area can energize your employees and help them serve your customers with enthusiasm. Fixing up your business can show everyone that you place a high value on your enterprise and that can make more people want to do business with you. Commercial remodeling does not have to be complicated. A few simple adjustments can often improve things dramatically.
First, consider the overall atmosphere of your physical business space and how it relates to the nature of what you do. For example, if you are a vape shop, a slightly funky décor featuring some counterculture murals on the wall and offbeat lighting might work great. It could appeal to the type of mood clients are in when they want to do business with you. However, if you are selling fine jewelry in a similarly decorated shop, you may have a problem. Customers preparing to invest large sums of money may want a little more serious environment in which to shop. Commercial remodeling could help you convert the space into a more appropriate area by painting over the murals, repurposing the lighting and performing any other necessary work to create a more serious ambiance.
Working with a professional designer and contractor can be a great way to achieve the right design for your business. Designers are trained to be creative, and they usually know how to break the mold and help you come up with a unique design that compliments your business model. They can typically recommend more economical materials and motifs than those that you may have come up with yourself. Commercial remodeling contractors are usually experts in construction. They can help you get the work done with a minimum of disruption to your daily operation. Once your new space is ready, you might just see a line of customers eager to do business with you.